Fenton

Street Art Collective
Stratford's newest gallery, Fenton Street Art Collective opened in October 2018 and has already made a name for itself with numerous awards.
Developed by Jo Stallard and Stuart Greenhill, the couple moved back to Taranaki with the idea of creating a unique venue that can champion local art while doubling as a bustling cafe serving great coffee and offering customers a taste of Stuart's very own gin, which he makes on site.
Open 7 days, Fenton Street Art Collect is the perfect place to sit back and relax, enjoy the great works from local artist while the Fenton Street team serve up tasty treat and perfectly roasted coffees.
Fenton Street Gin
Their hand-crafted gin is made in small batches so you need to get in quick while it lasts. Stuarts passion for gin has helped him create a unique flavor you won't find with regular gin distilleries. You can buy yourself a bottle at the Fenton Street Cafe or get in touch for one of their famous gin tasting nights with a group of friends.
Jo's Gallery
With a passion for painting, Jo has created a true boutique gallery to showcase both her passion and others. Whether its for inspiration or to purchase, if your looking at discovering some hidden gems within the Taranaki art scene, Fenton Street Art Collective is the place to visit.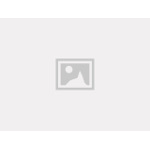 Time to Read: 7 Minutes The old Egmont Chambers building on Fenton Street has become a statement of what Stratford's town centre could look like with a bit of love and attention....
Read More
Monday
10:00 am - 2:00 pm
Tuesday
8:00 am - 3:00 pm
Wednesday
8:00 am - 3:00 pm
Thursday
8:00 am - 8:00 pm
Saturday
10:00 am - 2:00 pm
Sunday
10:00 am - 2:00 pm